Find Perfect Venue For Every Event
Find great venues, Event Maneger, Beauty Parlours, Dress Designers, Jewellery Shop, Caterers,Decoration etc.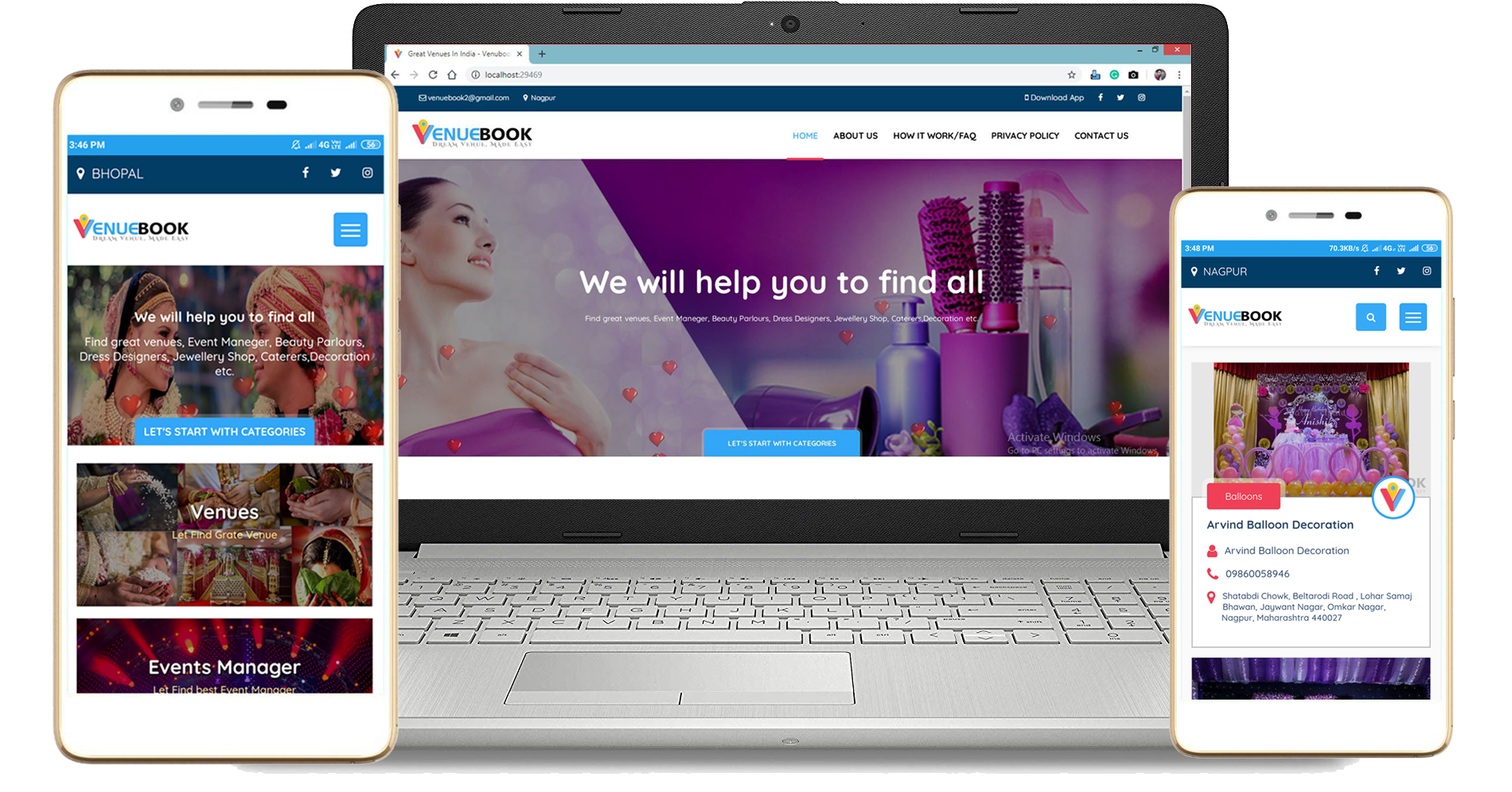 Venue book is an Indian Wedding venue Website and app where you can find the best wedding vendors, with prices and reviews at the click of a button. Whether you are looking for lawn and hall in your area with GPS location and services (water, rooms, AC, caterers, decoration), square feet area information (kitchen, hall, parking) and photo gallery view also looking for the top photographers and makeup artist or just some ideas and inspiration for your wedding.
Get The App
Do You Have Questions ?
If you have any query about venue booking, please contact with us.