Find Perfect Venue For Every Event
Find Best Venues, Event Manager, Beauty Parlour, Dress Designer, Jewellery Shop, Caterers, Photographer, Decoration etc.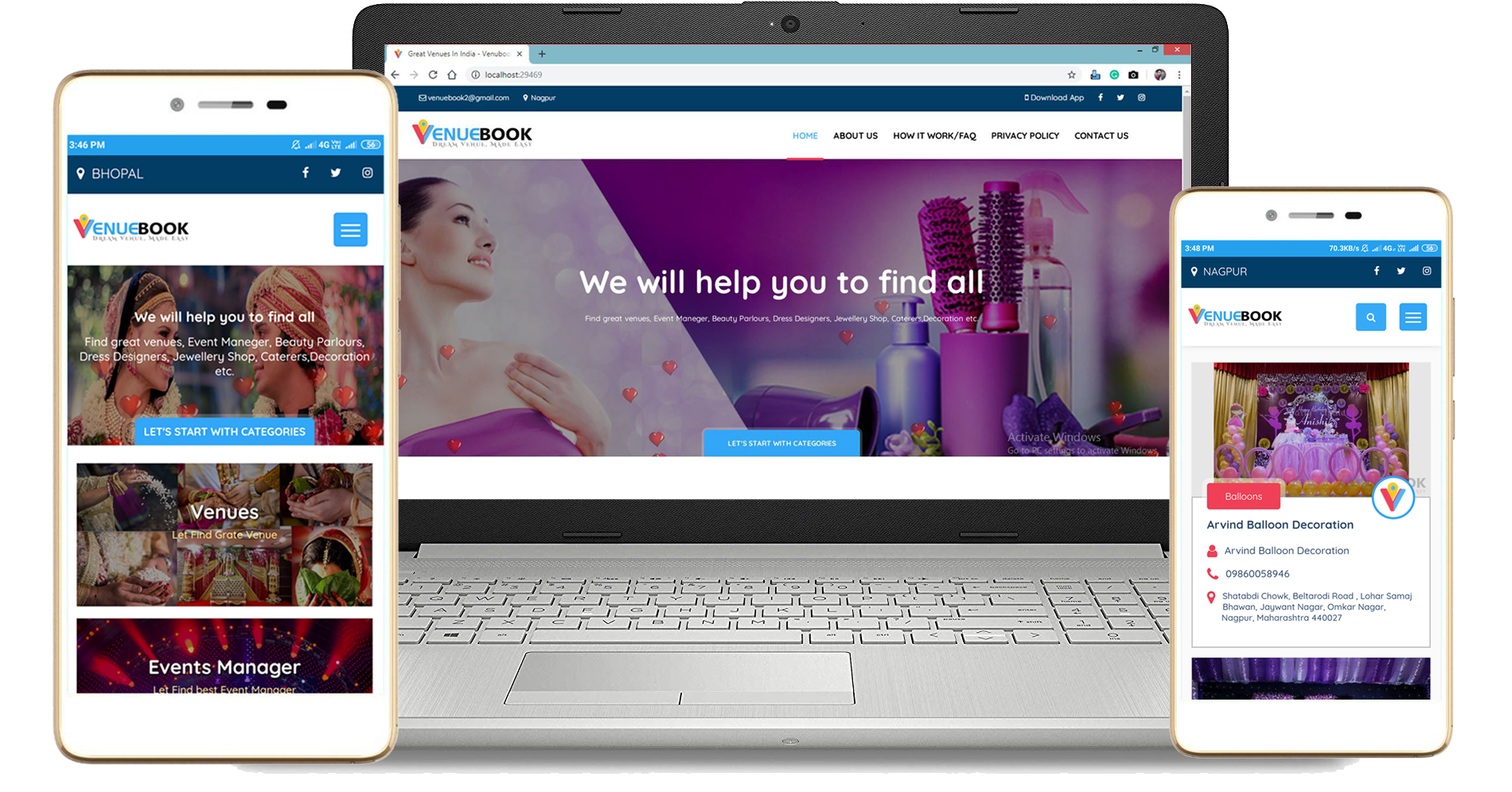 Venue Book is the platform has been designed to make your event planning process very easy. We recommend venues and event vendors as per your preferences in shortest time possible and facilitate clear communication, packages and services to ensure a safe, reliable, happy experience.
Get The App
Venues
Mumbai
Pune
Nagpur
Indore
Bhopal
Delhi
Vendors
Photographer
Event Manager
Dress Designer
Decoration
Jewellery
Caterers
Destination Wedding
Jaipur
Jodhpur
Goa
Kota
Bikaner
Mumbai